If digestive distress has you feeling bloated…racing for the toilet…avoiding your favorite foods…or embarrassed to go out in public…
The #1 real key to digestive relief is to…
Wipe Out This "Invisible Enemy"
Destroying Your Gut & Your Life!
Now, an all-natural solution can finally help you put an end to bloating, indigestion and annoying symptoms like diarrhea, stomach pain, gas, cramping, nausea, constipation, heartburn, and more!
Dear Reader,

What I'm about to say might surprise you. It's not what you eat that causes you pain and discomfort after a meal. Despite what your doctor or dietician may have told you.
In fact, when a patient comes to see me at my office for digestive distress that other doctors have not been able to fix, nothing could prepare them for what happens next.
They expect me to scold them for overeating, or eating empty, overly processed junk foods— they expect me to give them a long list of foods that they must avoid including healthy foods that don't agree with them.
Instead, they just look at me in shock when I tell them there's a simple, effective, all-natural fix for problems with digestive or 'gastrointestinal' distress. One that many doctors—maybe even their own—have known about for quite some time, yet neglected to tell them about. And it's proven to help wipe out even the most debilitating symptoms.
You know the ones I'm talking about. Those annoying—and often painful—physical signs you get after eating a meal. That…
Bloating, uncomfortable feeling of tightness or swelling in the tummy…

Dull, painful, cramping in the pit of your stomach…

Persistent diarrhea, with loose, greasy, foul-smelling stools…

Excess gas that's painful to hold in, but embarrassing to just let it blow…

Persistent constipation, where stools are infrequent and too hard to pass comfortably…

Distressing feeling of fullness or heaviness from overeating…
Now don't get me wrong. Feasting on junk foods and other reckless eating habits can contribute significantly to gastrointestinal distress. It's just…they aren't the main reason you're having problems digesting your meals.
The "Real" Reason You Suffer From Digestive Distress
You see, like most people who suffer from indigestion, or digestive distress, there's an "invisible enemy" that's making you belch, pass gas, double over in pain, stink, have loose poop, or not poop at all. And chances are, it's lurking inside your gut right now—this very moment—without you even knowing it.
Fact is, as disturbing as your symptoms of gastrointestinal distress are…they're not your fault.
That's right! Even if you are overeating…eating your meals too fast…overindulging on restaurant and other highly processed food—even eating healthy foods you already know don't agree with you.
Because this "invisible enemy" is working day and night, deep inside your gut, to make you sick, fat, and suffer needlessly from that uncomfortable—even painful—feeling caused by your body's inability to properly digest your food.
And you're not alone. Estimates show more than 100 million Americans now struggle with digestive problems. Digestive problems are among the most common reasons for doctors appointments! Yet it doesn't have to be that way.
Because scientists have known for decades what causes it. Not only that…they figured out a way to fix it! Naturally.
There's a simple, all-natural solution to fix digestive distress - that you can begin using immediately to help wipe out this "invisible enemy". Once you do, you'll rid yourself of those painful and embarrassing symptoms of poor digestion—once and for all!
Imagine what it would be like dining with friends or family, and never again:
Feeling guilty about eating your favorite foods…

Needing dangerous medications to get digestive relief…

Being forced to watch your diet like a hawk…

Worrying about finding a seat in the restaurant near the restroom…

Suffering the embarrassment of passing smelly or loud gas in a crowd…
But before I tell you the secret to fast and effective digestive relief, there's something you should know.
Unless you eliminate this "invisible enemy"…
Buying Health Foods, Supplements,
Multi-Vitamins—Even Raw Organic Foods—
Are Nothing But a BIG Waste!
You see, many of my patients think if they simply eat healthier, they won't experience bloating, gas, heartburn…or any of those other symptoms of digestive distress.
But that's often not the case. Here's why…
Our body was designed to use food as an energy source to grow, maintain, and repair cells. But our cells don't absorb food—they absorb nutrients.
In order to properly break down food into absorbable nutrients, our body depends on a special family of substances called digestive enzymes.
You've probably heard of them. They are one of three basic groups of enzymes, all of which are composed of amino acids, the building blocks of proteins. The others are food enzymes (contained in raw food) and metabolic enzymes.
Metabolic enzymes run the systems of your body, driving the biological processes necessary for your body to function. And you don't even have to think about it.
In fact, to show you how powerful enzymes are, by the time you finish reading this sentence, millions of unique biological reactions just occurred inside you that required enzymes. These activities include:
Energy Production
Getting nutrients into cells
Slowing the aging process
Now, digestive enzymes are simply a specialized type of metabolic enzyme that runs your body's digestive system. Specifically, they help your body turn food into energy. How?
By breaking down foods into their essential nutrients. But this is easier than it sounds. So let's take a quick look at…
Your Food's Journey Through the Digestive System
Surprisingly, the digestive process starts even before you take your first bite. The sight and odor of food causes the release of neurotransmitters and enzymes.
There are three primary types of digestive enzymes. Each group is specialized to break down the three major food categories into nutrient molecules that can be absorbed:
Amylase: Amylase enzymes help break down starches into smaller carbohydrate molecules which are used as fuel.

Protease: The protease enzymes are designed to break down protein into smaller molecules called amino acids.

Lipase: Lipase enzymes break down dietary fats and oils into absorbable units called fatty acids and glycerol.
Of course, there are many more enzymes responsible for digesting specific food components.
For example, you may recognize the "specialized" enzymes lactase—which breaks down lactose…the main carbohydrate found in milk.
Once food enters the mouth, the chewing process mechanically breaks it down to jumpstart digestion. Then, enzymes begin the chemical breakdown of the food's carbohydrates.

As food enters the stomach, hydrochloric acid and multiple enzymes are released to continue the chemical breakdown, primarily of proteins. Then, it passes into the small intestine where 90 percent of your digestion and absorption takes place. There, lipase breaks down fats and amylase further breaks down carbohydrates.

From here, the micronutrients are absorbed into the bloodstream through the millions of tiny cells that form the lining of your stomach and small intestine.

Of course, if all goes as planned, our cells can absorb and use these essential proteins, fats, carbohydrates, vitamins, and minerals to power our systems. That's what keeps us healthy and disease-free.

But any assault on our digestive process—like this "invisible enemy"—makes it ripe for disease to set in. And those symptoms of digestive distress are your warning signs!

Now, I know what you're thinking…
The Green Banana
"Enzyme Experiment!"
Here's a fun trick you can do next time you have a banana that isn't quite ripe.
Peel the greenish/yellow banana and take a small bite. Notice that it's not very sweet.




As you chew, pay attention to the taste and sweetness.




Continue chewing a bit longer than you normally would and let your saliva mix with the banana.




Notice the banana flavor and sweetness develop as you chew?
That sweetness is the result of the amylase enzyme working in your saliva to break down the complex carbohydrates in the unripe banana.
With all that extra time and money you spend shopping for those pure vitamin and mineral supplements…clean raw, organic produce…minimally-processed whole foods—even nutrient-dense superfoods—you're pretty confident your cells will function at optimal capacity.

But not so fast!
Under normal circumstances, I would agree. But there's a dirty little secret that makes this "invisible enemy" so dangerous to your health.

Evidence now suggests it's the hidden cause behind many of today's most common diseases. How? It disrupts the digestion process by depleting your body of digestive enzymes. Except, as you now know…
Lactose intolerance is cause by a deficiency of lactase. And if you don't have any lactase…you simply cant break down lactose.
Anyone who has ever experienced the symptoms of "lactose intolerance" knows exactly why digestive enzymes are so critically important.
Life Cannot Exist Without Enzymes!
In fact, low levels of digestive enzymes means your body cannot completely break down food—nor properly extract important nutrients—as it travels through your digestive tract.
Thus, this

digestive enzyme deficiency

—or "invisible enemy" —chokes off availability of nutrients to your body's cells. Subsequently harming critical cellular processes and functioning...making you more susceptible to disease.
Which means, it may not matter how well you feed your body. Because when your digestive system is in distress, when you are lacking digestive enzymes…essential nutrients can't even reach your cells where they're needed most.
That's why even healthy individuals have been shown to have insufficient digestive enzymes. And this decreasing enzyme production can lead to a vicious cycle that looks something like this.
Clearly, we must work to wipe out this "invisible enemy" by protecting our body's ability to produce sufficient digestive enzymes. Only then can we hope to eliminate those uncomfortable and embarrassing symptoms of gastrointestinal distress.
Now, don't misunderstand…
Consuming a diet rich in raw, organic fruits and vegetables and other whole foods—and even supplementing with a multi-vitamin or other essential nutrients—is a good start. In fact, most health experts agree…good nutrition is the foundation for restoring and maintaining your body's optimal health and vitality.
Yet, without an adequate supply of digestive enzymes, even the healthiest foods are of little use if not properly digested.
And this becomes even more critical as you age. So, if you're over 35—or already suffer from symptoms of gastrointestinal distress—you'll want to pay close attention to what I'm about to say next…
Pioneering Naturopathic Physician
Uniquely Qualified
to Keep You Healthier for Life
Dr. Josh is a licensed physician with a doctorate in naturopathic medicine and 15 years of clinical experience with patients just like you.
He earned his degree from the prestigious Bastyr University in Seattle where he spent four years and extraordinary amount of classroom hours studying natural therapeutics. After graduating, he spent an additional two years as a medical resident in one of Seattle's finest integrative medical centers.
By seeing patients under the direct supervision of both conventional and naturopathic physicians, Dr. Josh developed a unique set of skills that allows him to integrate the best traditional treatments with cutting-edge botanical, nutritional, and natural therapies. He continues to use this approach with his patients every day.
With that broader, more extensive medical training and hands-on experience, Dr. Josh works tirelessly identifying and treating the root cause of today's toughest diseases, so both patients at his clinic and readers of his alternative health blog and newsletter can achieve better health outcomes for themselves and their families.
The Easiest, Most Effective Way to Relieve Digestive Distress is…
To boost the levels of enzymes in
your digestive system!
Yes, it's that simple. And I'll show you the best way I know how in just a bit. But first, let me introduce myself.
Here at Upwellness, we pride ourselves on providing our family of alternative health readers safe, sensible, effective wellness and healthy living insights.
Plus, we offer some of the industry's highest quality nutritional and herbal supplements available anywhere.
Almost every day in my office, a new patient who has been suffering for years will come in to see me. It feels great to know that I can help them…but I've got to admit…it breaks my heart to think that these folks have been needlessly suffering for years—even decades—with medical problems that are relatively easy to solve.
Digestive complaints like bloating, gas, abdominal cramping, heartburn, diarrhea, or constipation are a classic example of this. These are among the most common complaints I hear about—from both readers of our newsletter and patients who come see me at my clinic.
Invariably when asked the question "How is your digestion?" patients tell me the same thing over and over again.
Their comments usually sound something like this…
"Wow, when I was a teenager, I could eat just about anything."
"I used to have a stomach made of steel."
"My digestion isn't what it used to be."
"These days I have stomach ache almost all the time…it's just part of who I am."
"Meals sit really heavy in my stomach."
"I'll burp up the taste of a meal that I ate many hours earlier."
"My bowel movements are a mess…"
"I'll get bloated after meals no matter what I eat!"
It's no surprise that these folks want to know how to eliminate that awful heartburn… nausea…bloating…constipation... diarrhea…gas…and cramping—so they can get their life back again.
If that's you, then stick with me. Because in a moment, I'll share with you a safe, proven formula for preserving—even restoring—your digestive health once and for all.

In fact, using this method to boost the levels of enzymes in your digestive system is the most effective way I know of for helping my own patients—and thousands of others—get relief from their debilitating gastrointestinal distress.
And now, it's a remedy you too can use to rid yourself of that annoying and uncomfortable bloating and gastrointestinal symptoms- without using dangerous and expensive pharmaceutical drugs.
When you do, you'll be able to eat in or dine out with family and friends and finally:
Relax knowing that you no longer depend on antacids.
Imagine the joy of leaving your Tums, Zantac, or Prevacid at home—better yet, imagine throwing them in the trash can because you don't need them anymore!
Finish a meal feeling healthy and full of energy.

No more being weighted down when eating a large meal, or wishing you could just take a long nap to ease the discomfort of bloating, heartburn, and nausea.
Satisfy that urge to eat what you want. Of course, I'm a huge advocate for healthy food choices…but I also want you to be able to "live a little" and enjoy your favorite comfort foods without worrying about them making you sick.
Quit watching your diet like a hawk. Instead, you'll feel less stress grocery shopping and planning meals for your family, because now you can enjoy the same foods as everyone else at mealtime, or even a snack at bedtime!
Sleep better at night.

No more frustrating, unnecessary trips to the bathroom…or medicine cabinet. Instead, sleep soundly when you put an end to the annoying heartburn, gas, stomach cramps, diarrhea, or constipation.
Be a pleasure to dine with instead of a distraction at mealtime.

No more hustling to grab a chair nearest the restroom…loosening your belt before eating…or burping up or passing smelly or loud gas in a crowd.
You see, feeling well after eating a meal shouldn't have to be so darn hard. In fact, it should feel just the opposite…it should feel natural. And there's a way it can…a simple way that can restore and maintain healthy levels of digestive enzymes.
But it begs the question…What causes a digestive enzyme deficiency in the first place?
The "Hidden Causes" Behind
Digestive Enzyme Deficiency
By now, you're starting to understand why digestive enzymes are the secret to overall health and wellness.
It's a secret that was revealed to us more than 2,000 years ago by the father of modern medicine, Hippocrates, when he said that "All disease begins in the gut."
But many things about modern living lead to an all-out assault on our digestive function. Including the depletion of your supply of digestive enzymes. This renders you unable to efficiently perform one of life's most important functions…digesting and absorbing food.
running out of enzymes is a lifestyle problem.
So take a look at the following. These are some specific daily habits we engage in—those "hidden causes" of digestive enzyme deficiency—that interrupt the critical process of food digestion and nutrient absorption by enzymes in our body.
The kinetic energy created by heat causes protein molecules to vibrate so rapidly and violently that their bonds are disrupted.
For example, medical supplies and instruments are sterilized by heating. This "denatures" the proteins in bacteria, breaking down the structure of the bacteria and destroying them.
Sadly, about 60 percent of the food Americans buy is processed food. Here's why that's bad for your digestion.
Enzymes are relatively large molecules. But their protein structures are fragile. The amino acids in the molecular chain link together and fold upon themselves to form intricate and highly specific patterns and shapes.
This structure is what gives enzymes their unique characteristics and specific functions.
When the structure of the chain is broken, the enzyme becomes "denatured", changes shape, and loses its ability to perform.
Heating most food above 116 degrees F destroys most food-based enzymes. Doesn't matter if it's on the stove top…in the microwave…or through the pasteurization process commonly used in dairy processing.
In addition to heat, enzymes are also very sensitive to chemicals. Which means it's critical you avoid foods that are processed using nitrites, sulfites, Aspartame, propylene glycols, and other chemicals.
It's a good reason to eat your foods raw or very lightly cooked.
Raw foods are enzyme-rich and actually "predigest" inside your stomach through the action of their own enzymes called autolytic digestion.

Thus, consuming enzyme-rich whole foods can give your digestive system a break and improve your digestive efficiency.
Nearly 70 percent of Americans take at least one prescription drug daily, while more than half take at least two. Incredibly, a full twenty percent are on five or more medications!
Yet, many common medications reduce the absorption of specific nutrients in the gastrointestinal tract. How? Some medications can bind to nutrients, preventing them from being absorbed into the bloodstream. Other medications can decrease the supply of stomach acid and enzymes and thereby inhibit nutrient uptake.
Imagine you're on a savannah. A herd of zebras break from grazing to stop at a water hole.
Suddenly, a lion appears out of nowhere, bearing down on them at lightning speed. Without a thought, the zebras bolt as they recognize an imminent threat to their life.
Scientists call this the "fight or flight" response. For the zebra, every bit of energy is channeled into saving its life. All non-essential bodily functions are turned off, or "down-regulated." At this critical time, the zebras just aren't worried about fighting infections…wound healing…or digesting food.
Once the danger subsides, the zebra reverts to functioning normally again.
The stress of modern living causes a very similar reaction inside our own bodies. The only difference is…for many of us it never turns off. Stress about money, work, relationships, and even health can make it feel like there's a lion lurking in the shadows all the time. That persistent stress—and the resulting digestive down-regulation—causes a drastic reduction in normal enzyme production.
Natural
Enzyme Inhibitors
Grains, nuts, legumes, and seeds are rich in enzymes. But they also contain enzyme inhibitors. Unless deactivated, these enzyme inhibitors put an even greater strain on the digestive system than cooking food. Sprouting, soaking in warm acidic water, sour leavening, culturing, and fermenting—all processes used in traditional societies—deactivate enzyme inhibitors, making nutrients in grains, nuts, and seeds more readily available.
For example, the antibiotic tetracycline blocks absorption by binding to calcium, magnesium, iron, and zinc. Weight loss and some cholesterol-lowering drugs bind to fats. Drugs that treat acid reflux or heartburn raise the pH level in the upper GI tract. This blocks absorption of crucial vitamins and minerals. This is especially dangerous for the elderly, who already have reduced levels of stomach acid and nutrient deficiencies.
This activity of depleting nutrients causes extra stress on your digestive system causing it to work even harder trying to extract nutrients from the foods you eat, needlessly using up much of your body's existing "enzyme potential."
You might assume that your body would make enough digestive enzymes to meet its needs. And for about the first 20 years, you'd be right.
Scientists believe that your natural enzyme production starts to decline by the time you're about 20. And, that for every ten years, your body's production of enzymes decreases by 13 percent.
So by age 40, your enzyme production would be 25 percent lower than when you were a child. By the time you're 70, you could be producing only a third of the enzymes you need to function properly.
And studies back it up. French researchers found that among older people, concentrations of the digestive enzymes lipase and chymotrypsin were significantly reduced compared to younger individuals.
Making matters worse, your stomach produces less hydrochloric acid as you age, and hydrochloric acid is crucial in activating your stomach's digestive enzymes.
When digestion of foods requires such a heavy demand, enzyme supplies run short and your enzyme-producing capacity can become exhausted.
The high demand for digestive enzymes depletes your body's production of metabolic enzymes, which every cell in your body needs in order to function.
Additionally, scientists have learned that enzymes are also destroyed by exposure to air and light, alcohol consumption, excessive caffeine, cigarette smoke, environmental pollutants, UV radiation, and more.
Clearly, once you understand where this all-out attack on your digestive system is coming from, you can take the necessary steps to fight it.
Small Daily "Lifestyle" Changes That Make a
BIG Difference in Your Digestive Health
Of course, there are some specific steps almost anyone can take to control these "hidden causes" behind gastrointestinal distress, and its underlying enzyme deficiency.
In fact, you can do most of these by yourself, without the help of your doctor.
Once you do, you should see a remarkable decrease in bloating, gas, heartburn, constipation, stomach cramps, diarrhea, and more! You might even wonder why it took so long in the first place.
Starting today, why not try a few of these suggestions:
Chew your food well. This helps you mechanically break down food and reduces the burden on your normal supply of enzymes.
Eat your meals slowly. This allows time for your enzymes to more fully break down the food into nutrients at each stage of digestion.
Take time to relax after you eat. That way, your body can use more of its energy to complete the digestive process, rather than for other activities.
Eat smaller more frequent meals during the day to help your digestion. This promotes improved metabolism of proteins, carbohydrates, fats, vitamins, and minerals.
Never eat a heavy meal right before bed. Experts suggest if you want better sleep, wait a minimum of three hours after eating before going to bed.
Drink plenty of water or herbal tea. Not just at mealtime…but between meals and while snacking as well. This healthier hydration promotes better digestion.
Eat less processed food. Instead, eat plenty of enzyme-rich raw, organic fruits and vegetables and whole foods to minimize depletion and maximize intake.
Get off medications. Work with your doctor or naturopathic physician to reduce reliance on pharmaceutical drugs to treat your symptoms of digestive distress.
Stress relief. No one is without stress, so we must take steps to manage it. Try daily meditation, exercise, yoga, stretches, listening to music, getting plenty of sleep, and more.
Integrate as many of these practices into your daily life as you can. They'll help you consume, produce, and preserve a greater number of digestive enzymes.
More enzymes means better digestion, making more nutrients available to your cells for improved health and wellbeing.
Here's How You Give Your Digestive System
a Much-Needed Jumpstart!
For most people, I recommend you start relieving those annoying symptoms of digestive distress by making any number of the above proven "lifestyle" changes.
These daily habits give you the best opportunity to get relief…by reducing the burden on your body to produce the enzymes required for the proper digestion of food.
Of course, for minor or occasional symptoms of gastrointestinal distress, a dietary or lifestyle change may be all you need.
But for those more serious, chronic symptoms of indigestion, you may not be able to produce enough digestive enzymes to help you extract the nutrients from the healthy foods you're eating.
Especially if you're over 35-years-old and still eating highly processed foods or regularly taking prescription medications. Or, if you experience all those warning signs of heartburn, gas, nausea, constipation, stomach cramps, and diarrhea!
Sound familiar? Then chances are, you'll benefit enormously from adding a high-quality digestive enzyme supplement to your mealtime routine. And there's one I always recommend to patients at my clinic.
Introducing, the advanced formula digestive enzyme blend from UpWellness called…UpZymes!
UpZymes Advanced Formula is a unique blend of 14 plant-based enzymes that naturally help your body break down those typical hard-to-digest foods in our modern diet.
And frankly, I couldn't have made it any easier for you to restore your digestive health. In fact, many of my patients call or write me to say how quickly they've improved their digestive function once they start using UpZymes.
Not only that, UpZymes Advanced Formula is so easy to use. Just take a single capsule with every meal. Very quickly you should start to experience better digestive functioning.
No more heartburn, gas, or bloating. No more diarrhea, cramping, or nausea. No more digestive distress of any kind after eating a meal.
Instead, you'll finally be able to:
Quit watching your diet like a hawk…
Enjoy your favorite foods without feeling an ounce of regret…
Dump your dangerous heartburn, reflux, or other meds down the drain for good…
Eat a meal and not feel lethargic and tired afterwards…
Dine out in public without worrying about embarrassing yourself…
Get to sleep easier at night—and stay asleep longer…
But guess what? Good health isn't the only benefit you get by adding a quality digestive enzyme to your diet.
With UpZymes Advanced Formula, chances are you'll be able to reduce the amount of other supplements you take and still get the same nutritional value and performance.
Whether you're taking a multi-vitamin…calcium…fish oil…antioxidant formula—or any other supplement—a quality digestive enzyme can help you break them down and absorb them more efficiently so more is available to your cells and you require even less in supplemental form.
That benefit is unique to digestive enzymes. And a good reason you'll want to start there when considering restoring—or even preserving—your health.
All this…in a single, simple-to-use digestive enzyme supplement!
Here's Another Way to Show We've Got Your Back!
Now, I've got to be frank. We're not the only company selling digestive enzymes. But you already know the supplement industry is widely unregulated.
And few…very, very few…companies are applying the kind of attentive, time-consuming scrutiny to the raw materials that go into making their product as we do.
Truth is, many use questionable ingredients grown in chemically-contaminated or nutrient-deficient farm fields.
So our manufacturer will reject the sample and send back the raw material.
Yet, many of these companies that provide raw materials are international firms. And they don't want the expense of shipping their product back overseas.
"Will you just send it along to another company in New Jersey who doesn't check for that kind of stuff, because they'll buy it."
But companies do buy it. This stuff happens all the time.
We extensively test every single ingredient in our products to ensure that they all meet our strict quality standards.
PCBs, pesticides, antibiotics, heavy metals, and more end up in a significant number of products out there. Plus, some companies process these ingredients using cancer-causing solvents that degrade the product's potency.
Believe it or not—they then ship this product with lower potency than advertised AND still label them as 100% natural!
In fact, I was talking with our manufacturer recently about this very issue.
They told me how they'll occasionally get a barrel of an herbal extract delivered to their factory. The supplier assures them it's clean and uncontaminated. No heavy metals. No toxic solvents.
But when they go to double check it themselves—performing a stringent scientific analysis—they find it's polluted and toxic…even though the supplier says it's clean.
Sure, it's expensive. But it's the only way we can ensure you get exactly what the label says you get. And, the product does exactly what you expect it to do.
It's our way of saying, "We've got your back!"
For you, that means safe relief from heartburn, gas, nausea, stomach cramps, constipation…from any number of those aggravating digestive symptoms you experience after eating a meal.
And it won't cost you a fortune to benefit from this simple digestive technology.
Because of its unique ability to help you better utilize those expensive foods and supplements health enthusiasts consume, we offer UpZymes at a very reasonable $47 a bottle.
With

UpZymes Advanced Formula

, you can be sure you're getting the highest-quality plant-based enzyme supplement available anywhere. No harmful chemicals. No heavy metals. No toxic substances of any kind. Ever.
And because

UpZymes

is made from the same enzymes found in nature, you can be sure it's extremely safe, well-tolerated, and gentle on your digestive system. That means, it'll work quickly, safely, and more effectively than just about every other digestive enzyme out there.
See, you now have the power to eliminate all those annoying and uncomfortable symptoms of digestive distress safely—without the use of dangerous prescription or over-the-counter medications.
That means, you can benefit from

UpZymes

every day for less than the cost of a large cup of coffee! Not a bad price to get quick and complete relief all day, every day from those aggravating symptoms of digestive distress.
Yet, I knew we could do better.
Truth is, I've got a thriving medical practice here in Connecticut. In fact, it's been rated by "CT Now" as the #1 natural health center in the region for the past 7 years.
And patients who come to my clinic take digestive enzymes more than any other supplement.
Yet, knowing the increasing prevalence of digestive issues in our country—and what a significant benefit UpZymes Advanced Formula provides my own patients in restoring digestive function—I wanted to be able to get it into the hands of those who don't live near my clinic, and to those who prefer to shop online.
So, I went back to my supplier and accountant to see if they would offer a VIP Customer Discount.
Fortunately, I was able to convince them to do this without having to change the formula, or lower its quality.
That means a huge savings for you!
So instead of $47 per bottle,

you'll only pay $37

- for a 1-month supply! Plus, you can save even more when you choose to buy a 3-month, or even 6-month supply!
But look, I cannot guarantee my supplier will keep the price this low for long. So there's no better time than now to find out for yourself what it feels like to finally rid yourself of those annoying and uncomfortable symptoms that plague you after eating a meal.
The bloating…heartburn…cramping…nausea…gas…constipation…diarrhea. They can now be a thing of the past…wiped out safely, without the use of Big Pharma's dangerous drugs.
If you're ready to see for yourself how UpZymes Advanced Formula supports your digestive system, go ahead and choose one of the options above.
And if you think we're done here, think again!
Because we wanted to make it as easy as possible for you to…
Try UpZymes Today … RISK-FREE!
Look, we know this advanced digestive enzyme formula can make a significant difference in the quality of your life.
Imagine what it would be like to eat out with friends or family and be able to:
Order and enjoy anything on the menu without regretting it later…
Leave your dangerous medications at home…
Relax and have fun, without the worry of embarrassing yourself…
Sit wherever you want, with no concern for quick access to the restroom…
Feel energized afterwards rather than lethargic and tired…
Get to sleep easier at night—and stay asleep longer…
But without any risk to you.
Because when you order your supply of UpZymes Advanced Formula, you're covered by our exclusive 100% Money-Back Guarantee… for a full 60 days!
Take 2 months to discover how a quality digestive enzyme formula can help you rid your symptoms of digestive distress…
naturally!
And, how simple it is to put it in your diet and daily routine to restore and preserve your body's own supply of digestive enzymes.
I'm that confident the quality…effectiveness…and safety that went into creating UpZymes Advanced Formula will significantly change your life for the better. So you can finally make your digestive health worries—or that of your loved ones—a thing of the past.
When you use this formula, you'll get renewed social confidence…feel a boost in energy…sleep better at night…relax at mealtime…prevent or reverse disease…and more—by cutting down or even eliminating completely those nagging symptoms of gastrointestinal distress. Safely, and without using those costly and dangerous prescription medications!
In fact, if you don't believe this is the safest, easiest, most effective digestive enzyme supplement you've ever taken, OR if you don't experience significant benefits from using

UpZymes

, just let me know.
I'll be happy to refund 100% of your money. No questions asked. Just send back any unused portion of your order, and I'll refund every last penny you spent, minus shipping.
Our 100% Money Back Guarantee
Go ahead…give UpZymes Advanced Formula a try today.
To your healthy digestion!
P.S. Remember…UpZymes is the same formula I recommend to my own patients…and in 15 years of practice…I can assure you, the results are stunning! Try it risk-free today, and I guarantee your digestive symptoms will soon begin to evaporate after eating a meal.
P.P.S. In fact, if you don't start to experience noticeable relief from that uncomfortable bloating…cramping…gas…diarrhea…nausea…heartburn…constipation…and more as a result of taking UpZymes Advanced Formula, then just return to us any unused portion of your purchase and I'll gladly refund every penny you paid (minus the shipping charge).
So go ahead…tap into the special healing powers of plant-based digestive enzymes.
And don't forget, you're covered by our exclusive 60-day, 100% money-back guarantee. If for any reason at all you don't feel this is the most helpful digestive enzyme supplement on the market today, I'll rush you a full refund.
* Recurring orders can be terminated at any time.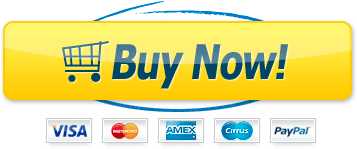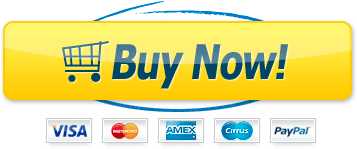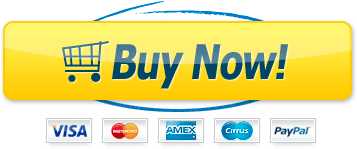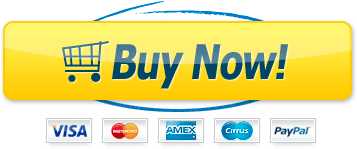 *FREE Shipping On All Orders!*
* Recurring orders can be terminated at any time.
*FREE Shipping On All Orders!*
* Recurring orders can be terminated at any time.
*FREE Shipping On All Orders!*